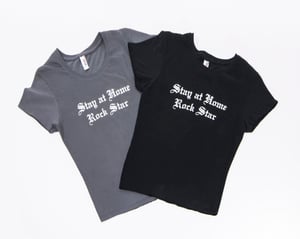 $

20.00 - On Sale
New Girly fit tee, fits true to size and has a little bit more length.
Anvil Brand - Black or Charcoal
Pre-Shrunk
Wears and Washes Well
**Local to the Triangle? I'm 5 minutes from Downtown Apex, Porch pick up is available, just type "LOCAL" into the Shopping Cart to remove the shipping fees.
Size Chart
Small: 4-6
Medium: 8-10
Large: 12-14
XLarge: 18-20
XXL: 20-22